NHAT THIEN
TECHNOLOGY CO., LTD
With the motto "top quality, long-term after-sales service, reasonable price. Therefore, we, NHAT THIEN TECHNOLOGY CO., LTD are always close friends of customers in the fields of: food, pharmaceuticals, cosmetics, beverages, seafood, agricultural products, chemicals,… part to improve product quality, automate production, increase productivity, increase aesthetics and competitiveness of products.
Our products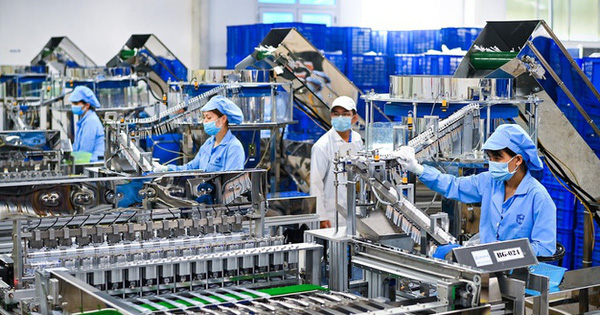 CORE
VALUES
KIND
Providing transparent product information and sales policies for customers to choose from, helps them achieve the best benefits. Provide a variety of design and technology solutions in line with the production strategy of the Enterprise.
CREATIVE
In today's manufacturing industries, it is impossible not to mention creativity. Nhat Thien always attaches importance to creativity in order to find the latest solutions in packaging and production technology on the market today.
QUALITY
Nhat Thien's products and services are thoroughly checked for quality before being shipped. We are always committed to the quality of products and services to ensure the most stable machine operation in the production process.
PROFESSION
Professionalism is always learned and perfected by the staff of NHAT THIEN every day. In addition to the good product quality factor, the spirit of support and help when customers have difficulties is our focus.
WHAT MAKES US
DIFFERENT
ACCURACY – DURABLE – EFFECTIVE
We are committed to the quality of our machines and our after-sales service can satisfy the most demanding customers. NHAT THIEN attaches great importance to the accuracy – durability – efficiency for its imported machinery products. More than anyone else, we understand that our products have a huge impact on the production efficiency of factories. Therefore, this is an element that we value and resolutely pursue to the end in the business process.
Coming to Nhat Thien Technology Co., Ltd is coming with the guarantee of "accuracy – durability – efficiency". Choosing us is to ensure the production efficiency of your factory at maximum capacity.
Nhat Thien Company wishes our customers and partners health, happiness and success!
Appreciation and thanks!
We hope that our customers will continue to support us on the way to build a stronger and stronger NHAT THIEN brand.