How important are food metal detectors?
Metal detectors are generally devices used to detect and detect metals or similar compounds on a target such as people, objects or food. Metal detectors have many types and different prices. Specifically about the food metal detector, please read the following content below.
People often use hand-held metal detectors in food or industrial detectors to detect metals such as  metal shavings,  aluminum, stainless steel, etc. in raw materials.
Metal detectors can be placed at each step of the production process or used at the final packaging step, for example finished product inspection bread, meat and sausages, fruits, vegetables, milk , Spice,…
Metal detectors in the food industry play a very important role, but few people know this, here are  5 important roles you must know:
The first and most important purpose is to protect consumers
Separation of metal scraps during food processing
Ensure the best food quality, avoid recall after being announced on the market
Protect machinery during production
Safety protection at work of workers
In the case of leaving metal chips in food, the accompanying consequence is that companies will have to bear a huge fee for compensation, recall of products that have been released to the market, etc.
Even bigger and longer-term damage is a negative brand image and loss of consumer confidence for producing unsatisfactory foods.
Food industry metal detectors play an important role and are widely used as:
Metal detector for confectionery
Pharmaceutical Metal Detector
Seafood metal detector
Metal detector in seafood
Shrimp metal detector
Food metal detector prices usually fluctuate in the price range:  1,029,000 VND – 3,750,000 VND
Where are food metal detectors installed?
When metal detectors are used in machine protection, the equipment is usually installed directly in front of the machine to be protected. For the purpose of protecting consumers, the units will install metal detectors at the input to check raw materials.
This will help separate metal particles from food before they are broken down into smaller pieces that are harder to detect.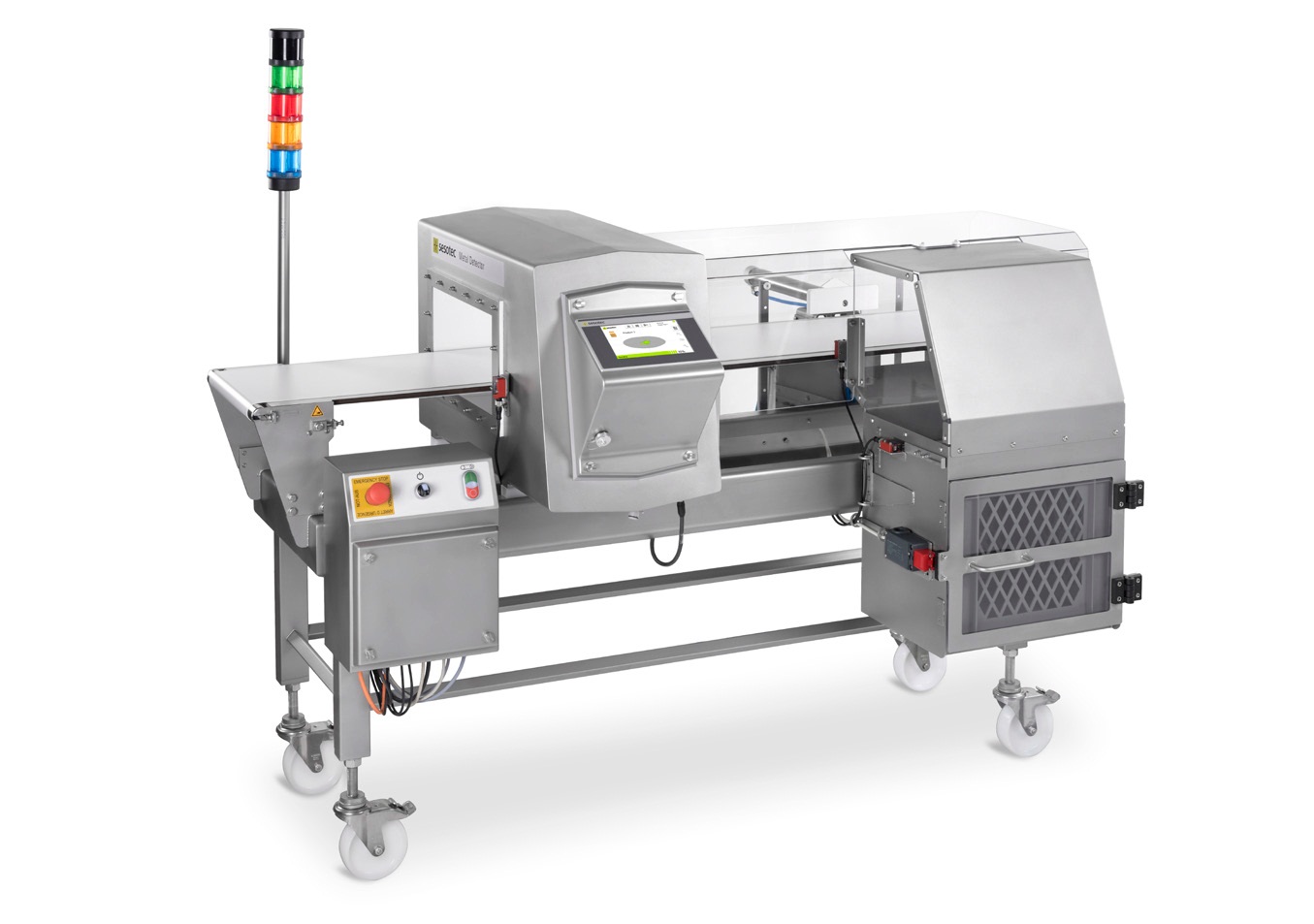 At the same time, detectors  are also installed at the final stage in the food production line, after the packaging is sewn to completely eliminate the risk of metal particles mixed in the food. As a result, food processing factories can completely guarantee the quality of goods when they are delivered to consumers.