Air compressor is an important mechanical device in industry, it has the function of increasing the pressure of gases to use for different purposes.
Air compressors have many uses, industries: textile, printing, packaging, food, medical are required to use this type of machine. Maynenkhi247 would like to list the most popular types of air compressors in Vietnam today.
1. Piston type air compressor
Piston compressors are compact air compressors that are easy to move and are widely used in car wash shops, car repair shops or small businesses.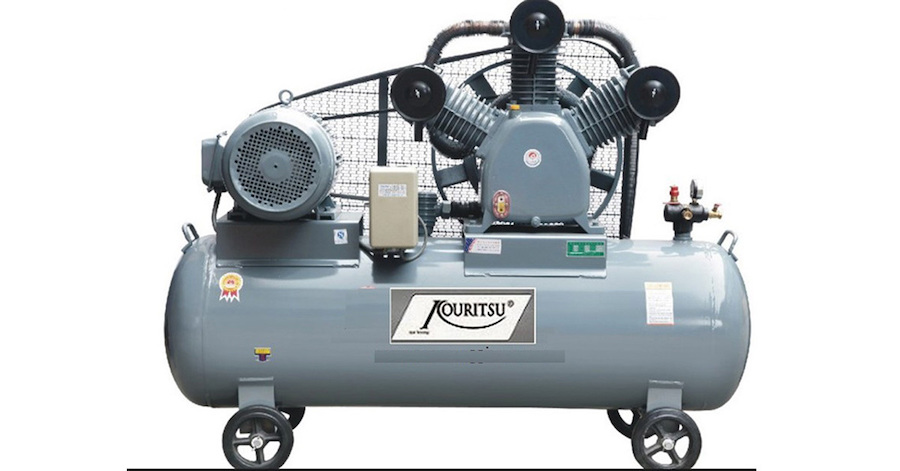 The machine is divided into two types: oil-free piston machine and oil-filled piston machine.
The advantage of the machine is high efficiency, large compression ratio from 25->100, the machine can preserve capacity even with changes in operating conditions. In addition, the machine also generates very high pressure.
For the food industry in particular, oil-free piston compressors are used relatively efficiently. However, because this is a machine with a special design, the price is relatively high.
2. Screw air compressor
Unlike piston compressors, screw compressors are often used mainly in large enterprises.
Screw compressors are divided into two types: oil-immersed compressors and oil-free machines.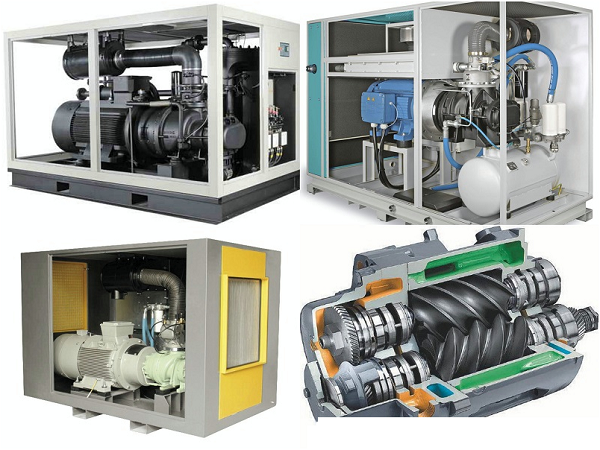 The machine is mainly used in heavy industry, with continuous working environment. The machine is usually fixed with a capacity of up to thousands of horsepower.
4. Mixed series air compressor
Similar to a centrifugal compressor, but the velocity is symmetrical at the entrance from the rotor. To turn the mixed gas flow into a convection gas stream, a diffuser is often used.
Mixed-flow compressors have a smaller diameter diffuser than comparable centrifugal compressors.
5. Diaphragm air compressor
Air compressors with filters are used to compress hydrogen and natural gas. Air compressors are normally placed above the compressed air tanks to hold the air.
Usually oil-free or oil-free compressors are used heavily because oil will enter the air stream. But in the case of air compressors for divers, even the smallest amount of oil is unacceptable.